We had a wonderful turn out for our last Wellington Blockchain meetup of the year. About 65 people attended and we even had pizza's and drinks as well!
The speakers were great. First we had Steve Lowe from Standards New Zealand talking about TC307. Blockchains will get it's own ISO number soon!!!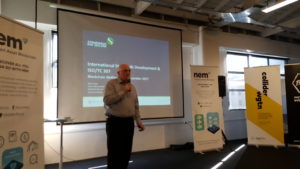 Geoff Ward-Marshal from DLA Piper shared the regulatory aspects of ICOs. There was a lot of information to consider. If you think you can raise $5M in 5 minutes and run away with your lambo, think again!
Finally we had Jason and David from the NEM who are based in Melbourne and doing a tour of NZ promoting NEM and raising awareness of what NEM can do in the blockchain space.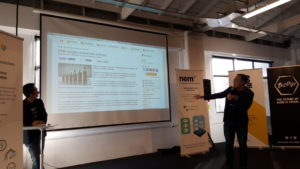 Thanks to all that came, thanks to the speakers and wishing everyone a wonderful Christmas!