Day 2 started with delicious waffles (there was more than 4!), and then the teams were right back to it.
The mentors wondered around helping teams and experts helped with technical questions. At lunch time there were talks from Gazecoin and NEM.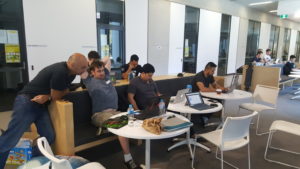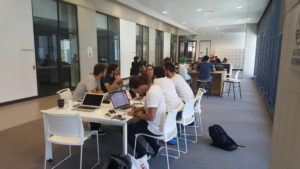 On Sunday, waffles were on again and everyone was building up to the pitch at 4pm. There were 13 teams and each team was given only 4 minutes with a hard stop. It was literally mid sentence hard stop! After the presentations 54 boxes of pizza's were served with a mix and mingle session while the judges deliberated.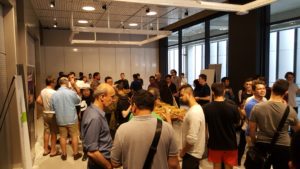 When the judges came back everyone waited with anticipation for the results. The winners? CryptoCats. Digital assets on the blockchain. The first runner up was JOE, Javascript On Everything and third place was Strata Blocks.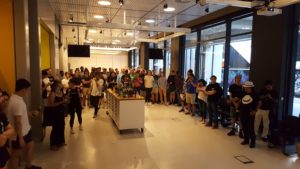 It was an amazing event and was very well organised. After the prize giving there were all sorts of offers of funding and sponsorships offers all round. Congrats to everyone involved.