During Singapore Fintech week, I had the opportunity to talk about what has happened in the last 11 years (it's close enough to a decade!) of blockchains and where things are going.
There was more than two people there I promise! 🙂 We all know that nobody likes to sit at the front!
After the talk, I then provided a live demo on how to create a Singaporean Token with a very simple smart contract created and compiled in Remix and then deployed to Testnet. Then using MetaMask to see the tokens and transfer it to a member of the audience.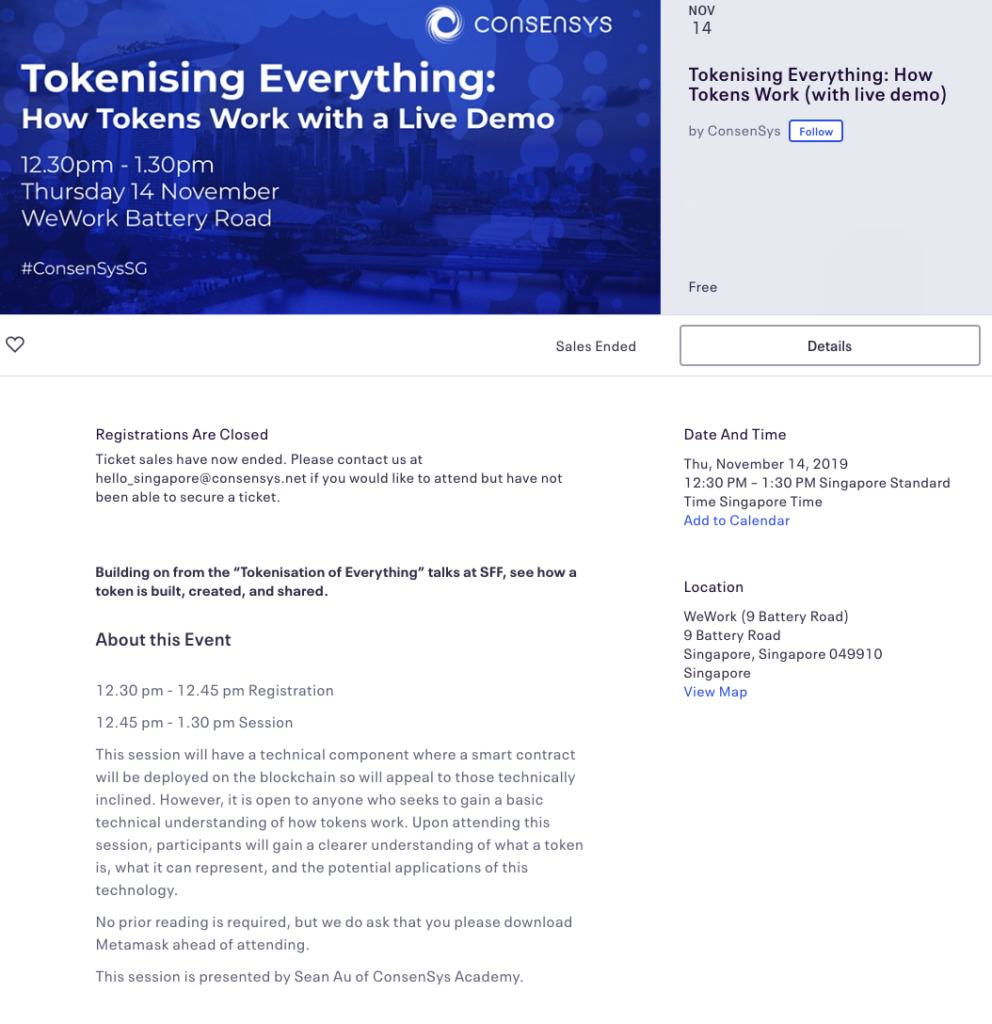 It was also great to catch up with Vinay Mohan who runs the Singapore office and look forward to working more closely with the Singaporean team.