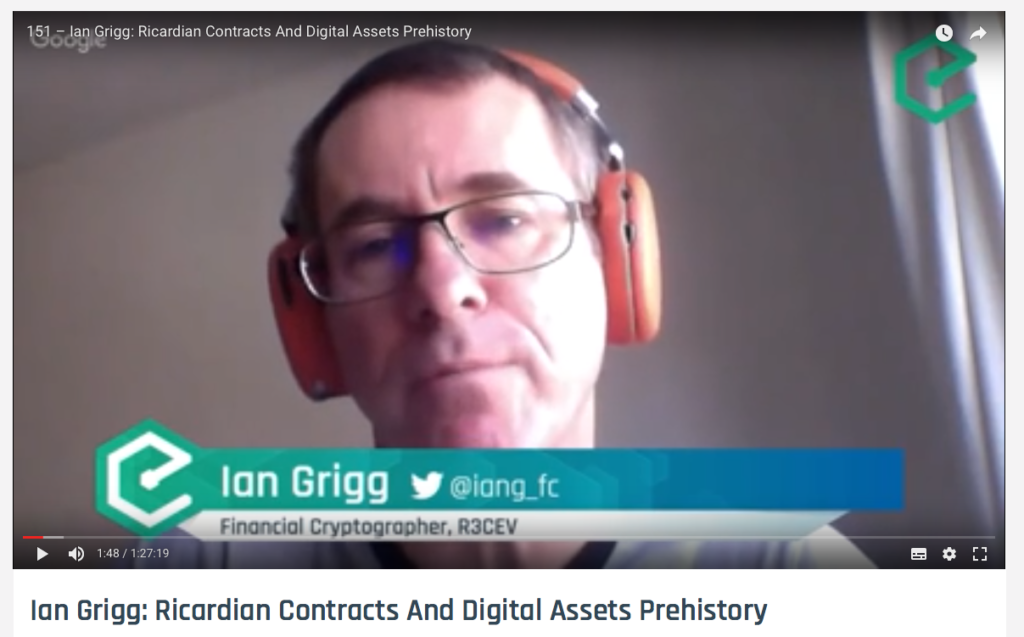 Ian Grigg: Ricardian Contracts And Digital Assets Prehistory
A neat and very informative podcast on the history of digi cash, financial cryptography and Ricardian contracts. The history was fascinating because it provides a lot of context to how we got to where we are today.
It's a little lengthy but definitely worth a watch.